With our integrated suite of solutions and services we assist companies in providing and setting up specific and specialised operations throughout Iraq. Our key services include:
Transport & Vehicle Leasing
Comms and Security Systems
Business Support Services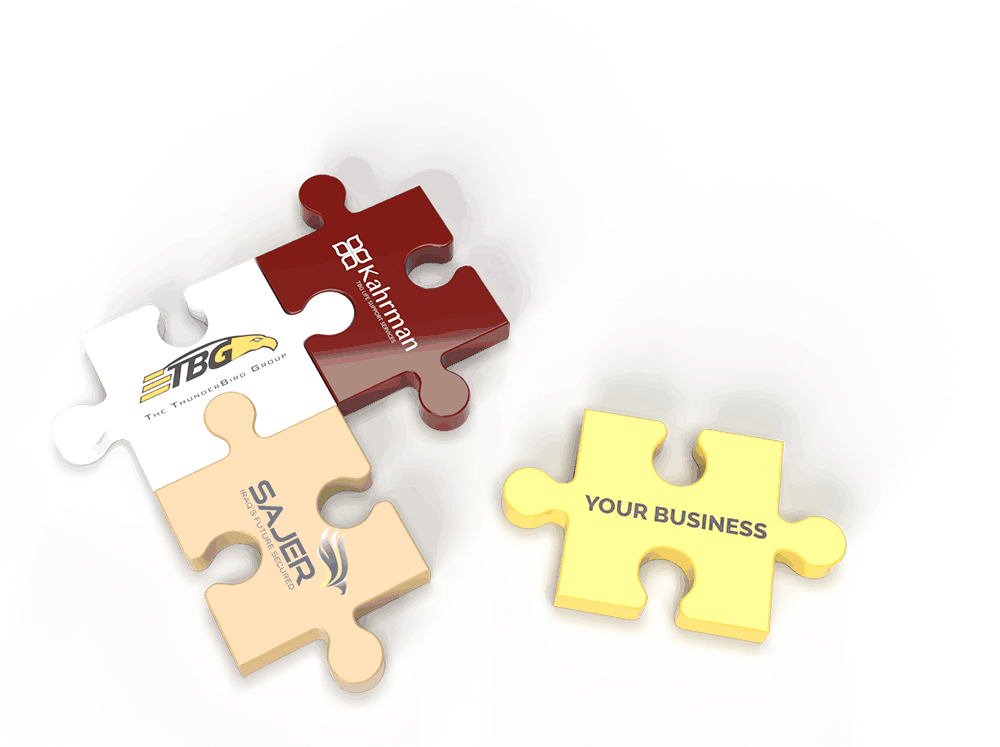 Together with our sister Amber Group companies, our integrated turnkey service offering means clients have the full and comprehensive support of a strong Iraqi company with one point of contact who can provide all your in-country service requirements. 
Iraq is a challenging place to do business, but enabling business is what we do operating alongside Sajer Security Ltd and Kahrman Life Support Services. Together we make a winning team.
TBG Support Services have successfully assisted many companies achieve their goals in Iraq. These include world-leading companies in their chosen fields